Holy Cow: 10 Sanity-Saving India Travel Tips
We spent 6 weeks in India.  Even though we went there as fairly experienced travelers and Jordan had been there before, India was still the most challenging place we've ever been.  We were asking ourselves:  What do we wish we'd known before we landed in Calcutta?  For other India-newbies, here are our 10 best tips for how to travel in India, save your rupees, and keep your sanity.
1.  Take your itinerary.  Cut it in half.  Cut it in half again.
Here's the ridiculous itinerary we initially put together for our 6 weeks in India. Calcutta-Darjeeling-Sikkim-Sundarbans-Varanasi-Khajuraho-Agra-Jaipur-Ranthambore-Udaipur-Jodhpur-Jaisalmer-Rishikesh-Himachal Pradesh-Ladakh-Kashmir-Amritsar-Delhi. That is crazy.  Here's what we ended up doing, and we still felt really rushed: Calcutta-Darjeeling-Sikkim-Varanasi-Agra-Udaipur-McLeod Ganj-Amritsar-Mumbai.  India is huge.  Let me repeat that.  India is huge.  And traveling here can be arduous.  You can't see all of India in six weeks, or even six months, so don't try. If you do, all you'll see are the inside of airports or train stations.  We've done it both ways and we can attest that traveling slowly makes for a much better experience.  So when people told us all about the glories of Ladakh, Kerala, Goa, or Hampi, we'd just say:  "Next time."
2. Ride the rails:  Book early and expect to arrive late
Train travel is really the way to go in India.  Flights are expensive, and the roads are packed and dangerous.  Trains are cheap, they go almost everywhere in the country, and you'll meet lots of locals.  Also, overnight trains are a great way to save time and money on hotel bills.  We spent six nights on overnight trains here — about one a week! The major downside is that booking a ticket can be complicated and confusing.  There are no less than seven different classes of train travel in India, ranging from second-class unreserved (basic carriages packed to the gills) to private A/C sleepers.  The class that most Indians take is second-class sleeper, which is dirt cheap and gets you a bunk but no bedding or A/C.  We wimped out because of the insane heat when we were here and booked second- or third-class A/C sleeper class.  This gets you a bit more room, bedding, and blessed air conditioning.  I think if we had come at a cooler time of year, sleeper class would have been just fine.
Here's the key thing to remember:  trains book up way in advance.  Months in advance. You can book online at Cleartrip.com, but registering involves sending a scanned copy of your passport to their people, or the difficult-to-navigate Indian Railways site.  What saved our butts were tourist quota tickets — seats reserved specifically for foreign tourists that you have to buy in person in India.  The easiest option: pay someone else to do this for you (see tip no. 6).
3. Talk to the locals — you never know when you'll meet a maharajah!
The people of India are the most naturally curious and friendly people we have encountered yet. And many of them speak English (hooray!)  Trains are an especially great place to meet people.  Without fail, our seat-mates would ask us where we were from, about our families, our jobs, how we liked India, did we have any children, and were we hungry?  Indian families always travel with several bags full of food: metal tiffins full of homemade curries, veggies, chapattis, rice, plus snacks and sweets.  We were inevitably included in the feast, the parents passing us and their kids plates at the same time. There are a lot of things that will intrigue you about Indian culture: the rules of cricket, the caste system, the rules of marriage and courtship, the history, the architecture.  The best way to crack this code is to talk to people.  And these impromptu meetings sometimes end in amazingly generous offers: we had multiple offers to share meals, attend weddings, or stay with families in their home towns if we were ever headed their way.
4.  Don't be afraid to try local food.  Also, pack your Cipro.
We love India for many reasons, but the food isn't one of them. We find it too bread/grain/bean-centric, all foods we avoid at home because they upset our tummies, and the vegetables are too often floating in thick, oily curries.  Still, we are firm believers that to know a place, you've got to eat its food.  So don't shy away from the dosas, butter chicken, daal, and naan — after all, it certainly beats the bad Western-style cafes or eating at McDonalds for the entire trip. But the wise traveler doesn't leave home without filling a prescription for Ciprofloxacin. One pill in the morning and one pill in the evening should clear up your Delhi Belly in about 24 hours. Jordan made his first two trips to India without it and he won't make that mistake again. Still, we both lost a fair number of kilos in our time here!
The best meals we had in India were the lighter, simpler, delicious home-cooked meals we had with friends in Mumbai.  If you're not lucky enough to eat every meal in a family's home (and if you are, take me with you next time), take the necessary precautions.
5.  For women:  Pack conservative clothes.  And take advantage of the ladies-only lines.
The first day I walked out of our guesthouse in Calcutta wearing a dress that showed my calves, arms, and was tailored to nip at the waist, I got stares — frankly curious looks and disgusting leers both.  I also got a sunburn.  I'd learned my lesson.  You need to cover up in India.  Women (and men) here simply dress more conservatively than they do in the West.  Once I bought some light, comfortable, inexpensive (and beautiful!) tunics and trousers here, I felt far more comfortable, both in terms of the sun and the stares. And there are advantages to being a female traveler here.  Public transportation (like the Delhi metro) have "ladies only" compartments and many places have "ladies only" ticket or security queues.  These are far less crowded and a lot more civilised than the general public options (mostly full of men).
India's been getting a lot of bad press about attacks on women recently.  I never felt unsafe but, to be frank, I often felt uncomfortable.  The constant stares, the "accidental" gropes in crowded places.  From speaking with other women, this is normal.  I think it's because India is still a very patriarchal society (Indian streets, restaurants, and transit are seriously male-dominated) and there's an unfortunate stereotype of Western women as available or easy.  This is not to dissuade women from travelling here!  I'm convinced that most of the people in India are, like anywhere, considerate, kind, and would not dream of harming women.  Just be cautious and expect a certain amount of hassle and unwanted attention.
6.  Consider getting some help
Traveling independently in India can be astonishingly difficult and frustrating.  Navigating the byzantine train ticket system, finding a good guesthouse (when people will take you to similarly-named imposters, or say it burned down, all for a commission), constantly trying to haggle down inflated prices.  It's a bear. We relied more on our guidebook here than we ever did in SE Asia.  We also relied more on other travelers in finding good, clean places to eat and ideas for how to get around. Initially, we considered hiring a company to help us arrange our itinerary and book hotels and trains.  We looked into using India Someday (we love their motto: "Independent India Travel with a little assistance"), which came highly recommended by friends, but their services were outside of our budget.  Next trip, I think we'll probably make our lives easier and — to a limited extent — get some assistance.
7.  Spoil yourself every once in a while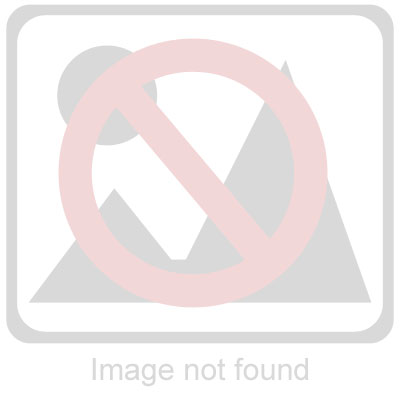 We'd just gotten off our second overnight train in three days (think no shower, no tooth brushing, the Indian curry I politely ate last night burning a hole through me).  We stumbled off the train in Agra, and were, as usual, instantly accosted — "Chai?  Carry your luggage?  Just one rupee, madame …  Would you like a hotel?  Very good, cheap hotel!  Tour guide?  Rickshaw?"  When we got dropped off — unwashed, sweaty and disgusting — at a plush hotel (a splurge for our 5th wedding anniversary), it was pure relief.  You can stay in moderately comfortable rooms for a pittance in India.  This is what we did 95% of the time, and I think it's a good move.  Five-stars coddle you ("Would I like my nightly almond-flax-milk digestive in a copper goblet?  Why, yes please!"), but they put up a wall between you and the culture you came to see.  I'm veering into the minefield of the traveler vs tourist debate here, but I believe that you should travel in a way that makes you happy.  I'm not afraid to admit that sometimes I need a little quiet, a little indulgence.  If you can swing it, swaddling yourself in a ridiculously beautiful, comfortable place for a few days is all part of the fun.
8.  Smile when you barter!  And don't begrudge your rickshaw-wallah an extra couple of rupees.
The price of nearly everything is negotiable in India.  Especially when it comes to local transport (auto-rickshaws, taxis) and goods at outdoor markets, expect to haggle.  Also expect to be quoted an outrageously inflated price.  At first, I found this constant bargaining uncomfortable, maddening, and frustrating ("Why can't he just quote us a fair price to begin with?").  I discovered that approaching it as a game made the whole process far more palatable and even fun.  The trick is to never seem too interested, don't get angry, and perhaps walk away to have the vendor chase you down with a lower price.  We still regularly overpaid as foreigners, but that's OK.  A lot of the people we dealt with work very hard for very little money.  Are you really going to begrudge your cycle-rickshaw driver, who just peddled you and your luggage 5 miles across town in 100 degree heat, an extra 10 rupees (20 cents)?
9.  Mandatory carry-ons:  patience and a sense of humor
There are so many things in India that drove this Type A, order-loving Westerner crazy.  Learn from my ignorance.
My biggest pet peeve:  people in India don't queue.  They scrum and shove and, when they do stand in a line, don't leave even a sliver of space between them and the next person.  I didn't know this, tried to preserve my "bubble" of personal space, and subsequently got cut in upon, pushed to the side, and generally ignored.  Then I learned:  elbow that grandma out of the way before she elbows you. It's nothing personal, but you have to assert yourself.  Sometimes the queues can get a bit rough — this is when I recommend using the ladies' line if you can (see tip no. 5).
If you have to deal with Indian bureaucracy, good luck.  Getting a visa, buying train tickets, checking into hotels — all of this requires copious paperwork and hassle.  For example, when we were trying to buy tourist quota train tickets in Calcutta, we waited for three hours and had to fill out what felt like reams of paper. (Maybe it was all the guys slipping wads of rupees under the table to the ticket sellers — bribery and corruption are part of everyday business here). Just remember: it may not be quick and easy but it does eventually work.
Indians have a very distinctive gesture: the head waggle.  Not a "yes" nod, not a "no" shake, its meaning is amorphous.  It could be "maybe," or "I understand," or "I hear you."  So when you ask someone a question and get the head waggle, then ask "What does that mean?" and get the waggle, then ask "Is that a yes or no?" and get the waggle … what else can you do but laugh?
The touts, the beggars, and the commission-wallahs are omnipresent and persistent.  It sometimes seems that everyone wants a piece of you and a bigger piece of your wallet.  We politely said "No, thank you" (over and over and over).  We just tried to keep in mind one of the things the Dalai Lama said at the teaching we attended:  "Love and compassion are necessities, not luxuries."
All of this stems from the simple fact that India is a crowded place.  There are 1.2 billion people here — that's quadruple the population of the U.S. in a third of the space. They've developed ways of dealing with this that are different from how we do things in the U.S.  "Going with the flow," and learning to laugh at frustrations goes so, so far in India.
10.  India is not the West.  Prepare to be astonished in the worst and best ways.
India will test you, no matter how seasoned a traveler you are.  It will have you screaming for home at times and begging to stay at others. You can know this intellectually, but actually seeing beggar children defecating on the side of the road, or rickshaw pullers sleeping on the pavement underneath their rickshaws, or officials accepting bribes — nothing prepares you. On the other hand, humming along with the ancient hymns at the Golden Temple, being treated to a chai, smiling and laughing with new friends on a train — India will move you and seduce you. Even for seasoned road warriors, India truly is a place like no other.
The ultimate test: Would we come back?
Absolutely.  My first few days in India left me with a pretty unfavorable impression.  But I've changed my mind about India … or perhaps India has changed me.  Make no mistake, I still see the poverty, am still overwhelmed by the noise and pollution, and still have trouble with the food.  But I'm starting to see more than that — I'm noticing the colors, the smiles, the beauty in the chaos.  My best tip:  Come to India with as open a heart as you can muster.  It might just sneak in and make itself comfortable.